£220 back in pockets of London's workers
Liberal Democrats in the Coalition Government have today cut taxes for London's workers by raising the point at which they start paying tax to £9,200. This means £220 back in pockets of low and middle earners on top of tax cuts of £200 last year and £130 coming in next month.
The move is a key step towards securing the key Liberal Democrat policy of raising the Personal Allowance to £10,000. This was on the front page of the Liberal Democrat manifesto and was secured by Deputy Prime Minister Nick Clegg in the Coalition Agreement.
Today's announcement is the single biggest increase in the Personal Allowance ever and follows pressure from Nick Clegg for the Coalition to deliver the tax cut 'further and faster' than planned.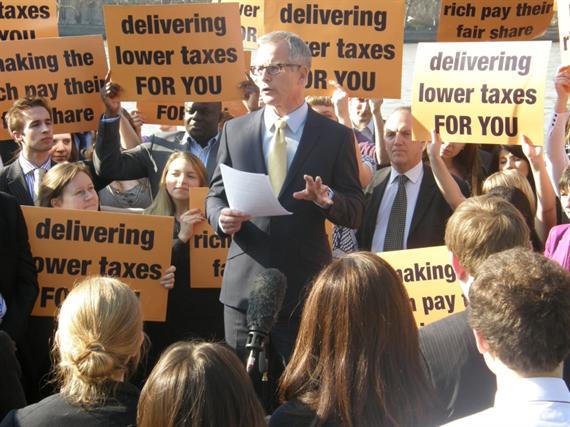 Commenting, London Liberal Democrat Mayoral candidate Brian Paddick said:
"You can tell a lot about a party by who they cut taxes for.
"I am proud that Liberal Democrats are cutting taxes for working Londoners further and faster than originally planned.
"With huge fare rises and flatlining wages, I know the strain Londoners are under. As Mayor I will do my bit too, freezing the GLA's portion of Council Tax and keeping fares as low as possible."