Brian Paddick announces Duwayne Brooks as Deputy Mayor for Youth and Communities
London Liberal Democrat Mayoral candidate Brian Paddick has today announced Duwayne Brooks as his Deputy Mayor for Youth and Communities.
The position would involve Duwayne working closely with communities and young people in London, listening and engaging with them and reporting back to the Mayor, offering advice and delivering projects beneficial to both groups.
Brian said: "We saw last summer what happens when young people feel disaffected, when they feel that they don't belong. We have seen what happens when people no longer believe the police are on their side. We cannot allow this to continue.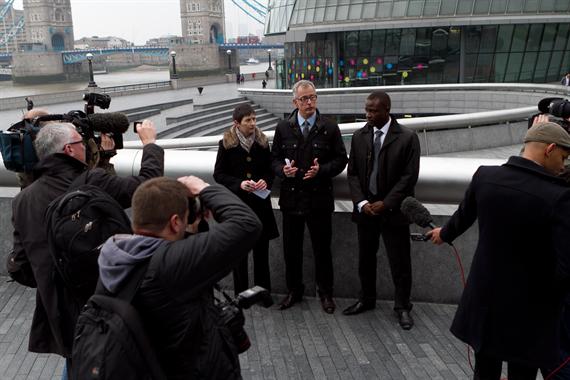 "This role would see Duwayne ensuring that young people have safe places to meet and engage with the community and allow him to develop opportunities that turn youngsters away from the gang culture that has developed in London.
"It's a positive role that I know Duwayne is passionate about, and that we would work very closely together on."
Duwayne added: "I am honoured to have been given this important role. We have seen over the years an increase in both gun and knife crime across London. So much so it rarely gets the headlines.
"I think it is fair to say these are difficult times in London. People feel disconnected from politicians and the police. We also have too many young people who also feel alienated.
"I see my role as a real opportunity to not just make sure people's voices are heard, but are acted upon. I intend to restore the trust between the police and all communities as well as inspire our young people to take a stake in society."