Brian Paddick calls for communities to stand up to criminals
Posted by Paddick For Mayor on 24 Jan 2020 in
Crime
London Liberal Democrat Mayoral candidate Brian Paddick revealed how he would offer Londoners the chance to reclaim the streets from criminals and work with police to help reduce rising levels of crime.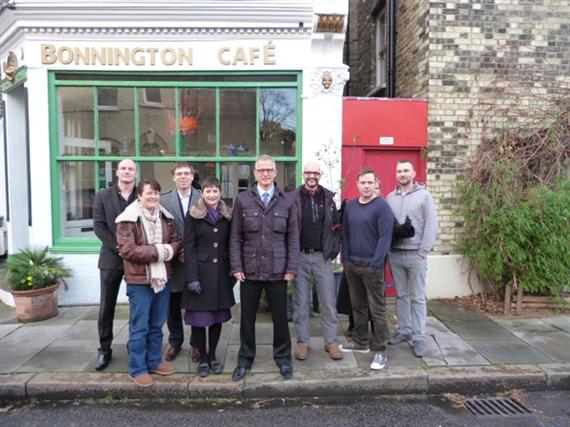 Brian and his candidate for Deputy Mayor, Assembly Member Caroline Pidgeon spoke to residents in Vauxhall about a recent spate of muggings in the area and their concerns about safety in the community.
After listening to the residents of Bonnington Square, Brian explained what he would do as London Mayor to reduce the rising numbers of violent crimes and thefts.  He said: "This group of local residents is a great example of a community coming together, trying to fight crime, working closely with police.  If law abiding Londoners and the police stand together, criminals don't stand a chance.
"I want to encourage other communities across London to follow this example.  Groups of residents should be encouraged to organise themselves, get advice and guidance from the police and patrol their local streets and estates to prevent crime.
"It would only take half a dozen public-spirited people in each area to make life difficult for those intent on committing crime and engaging in anti-social behaviour.  I will be announcing detailed policy proposals soon on how Londoners can reclaim the streets from the criminals, safely, within the law and with the help and support of the police."
Caroline Pidgeon said: "If communities took up this great idea, slowly but surely, law abiding people working with the police and local authorities would be sending a very strong message to criminals.  It's easy to implement, gives neighbours the chance to be proud of their communities and sparks an important relationship between Londoners and their police force."
Brian and Caroline will be taking their views on crime, along with other policy ideas, to every corner of London throughout January, asking Londoners for their views and opinions.