News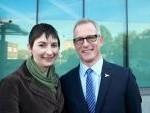 Posted by Paddick For Mayor on 26 Mar 2020 in
Transport
Caroline Pidgeon, Leader of the Liberal Democrat London Assembly Group and Lib Dem Deputy Mayoral candidate, commenting on Boris Johnson's transport manifesto that has been published today said: "There needs to be a reality check with every statement issued by Boris Johnson. "Four years ago he promised Londoners that the Tube would run for longer ...
more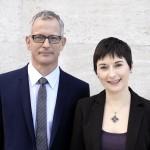 Posted by Paddick For Mayor on 24 Jan 2020 in
Transport
London Liberal Democrat Mayoral Candidate, Brian Paddick announced Liberal Democrat plans to make fares fairer for Londoners. Outside London Victoria station with his candidate for Deputy Mayor, Assembly Member Caroline Pidgeon and Tom Brake, MP for Carshalton and Wallington, outlined three policies that will make fares fairer for passengers. A One Hour Bus Ticket that ...
more